RESULTS DRIVEN
DISC TESTS &
BEHAVIORAL ASSESMENTS
RESULTS DRIVEN
DISC TESTS &
BEHAVIORAL ASSESMENTS
PROVEN | EFFECTIVE | RESULTS
Behavioral research suggests that the most effective people are those who understand themselves, both their strengths and weaknesses, so they can develop strategies to meet the demands of their environment.
Our popular DISC assessment explains "how" people do what they do in their daily lives. TTI Success Insights' version of DISC uncovers unique insights about observable behaviors. This assessment is sometimes referred to as "the operator's manual for employees." DISC highlights specific behavioral characteristics a person is likely to possess and is backed by research, making it a solid predictor of future behavior.
THE FOUNDATION FOR SUCCESS
The DISC assessment creates a foundation from which to explore insights that go below the surface through use of our other sciences. DISC is available as a stand-alone report, or as part of the more comprehensive Talent Insights™ (behaviors with 12 driving forces or motivators) or TriMetrix  reports (behaviors combined with multiple sciences). DISC has been successfully helping people reveal human potential for decades.
What Does the DISC Assessment Measure?
DISC measures four behavioral factors: Dominance, Influence, Steadiness, and Compliance. The TTI SI behavior continuum further illuminates these factors.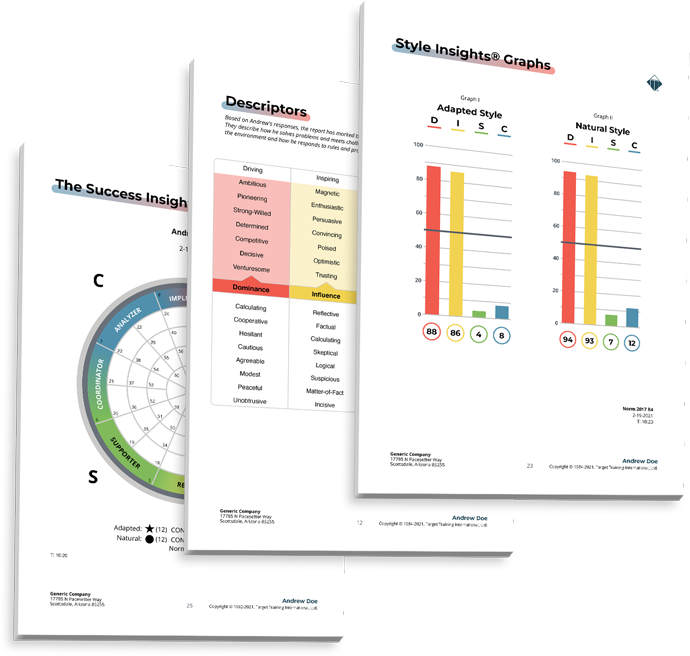 Deals with how an individual solves problems and challenges.
Deals with how an individual handles people and contacts.
Measures how someone handles pace and consistency.
Measures how someone handles procedures and compliance.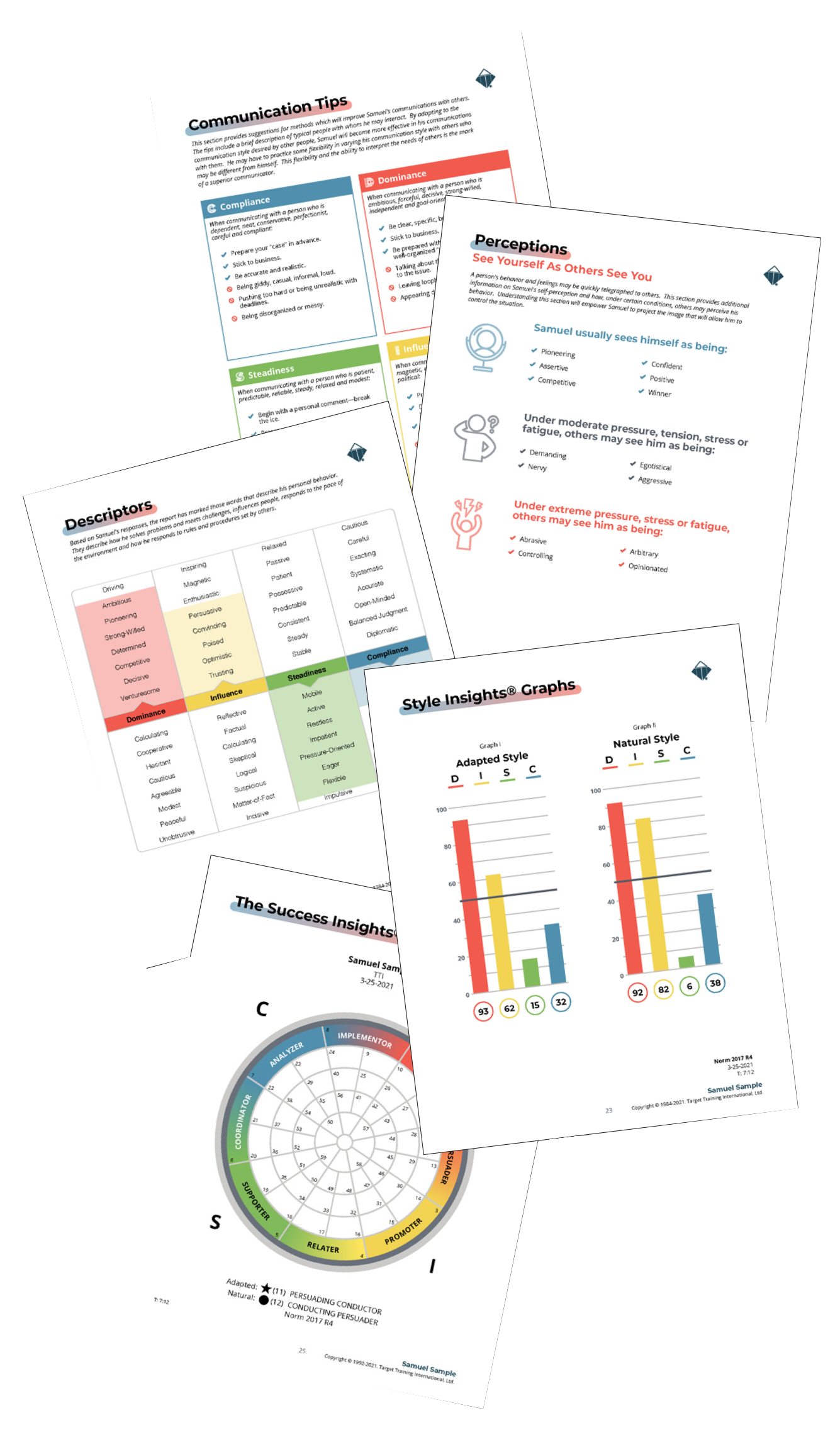 READY TO GET YOUR RESULTS?
Our DISC assessment provides results based on 384 profiles derived from 19,000 combinations. This yields an incredibly high level of accuracy that has stood the test of time. Learn the why of your actions, which with application and coaching, can tremendously impact your work performance and valuing of life.